Let your kids' imagination run wild by adding these cardboard heart cookies to their pretend bakeshop for Valentine's Day.
We've been having so much fun with our different Valentine crafts and activities these past few days, but Valentine's will never be complete without these easy to bake make cardboard heart cookies.
Our Carioca Temperello arrived yesterday and my boys used them for today's crafts. We've been using these solid poster sticks in Suriname and we just love how vibrant their colors are. They're perfect for toddlers' hands and they also dry really quick.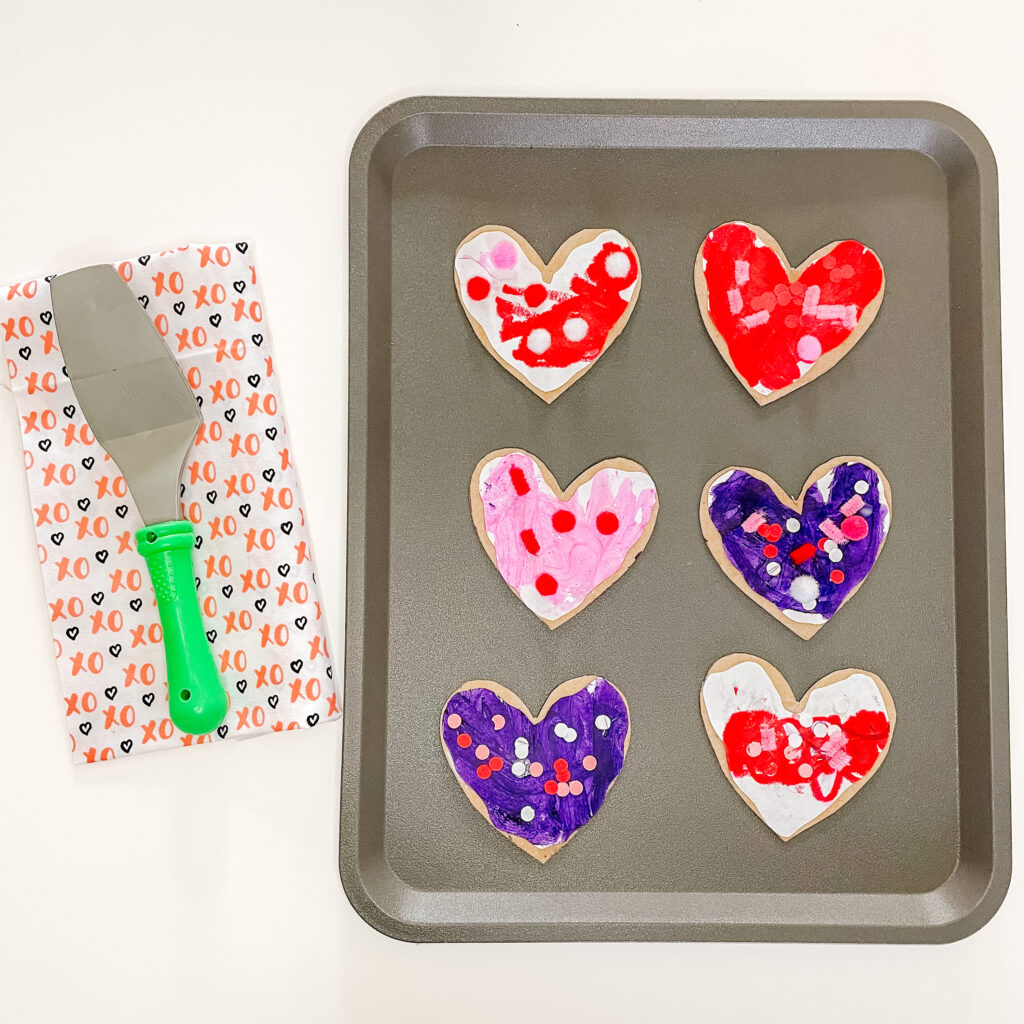 Let's make these cardboard heart cookies:
Materials needed:
Recycled cardboard
White paper
Carioca Temperello poster paint sticks
Glue
Pipe cleaners
Confetti
Small pompoms
Scissors
Instructions:
Cut hearts from the cardboard.
Cut hearts from the white paper, the same size as the cardboard hearts.
Cut a swirling pattern on the edges of the white hearts (they should be smaller than the cardboard hearts after this).
Paint the white hearts with paint sticks.
Attach the white hearts on top of the cardboard hearts.
Put glue on top of the white hearts and decorate with pipe cleaners, confetti and small pompoms.
It's fun to add these cardboard cookies to your kids' bakeshop play. My boys loved pretending to bake the cookies in their little kitchen and serve them with their other toys.
PIN ME FOR LATER