This is the table I set up for the boys last year and they had so much fun!
Our Valentine's Day tradition started in 2020 when Niko was only 2. I set up a small table for us with some decorations and he was really happy with it.
Now that Nate is older, our Valentine's day became more special with a table for two.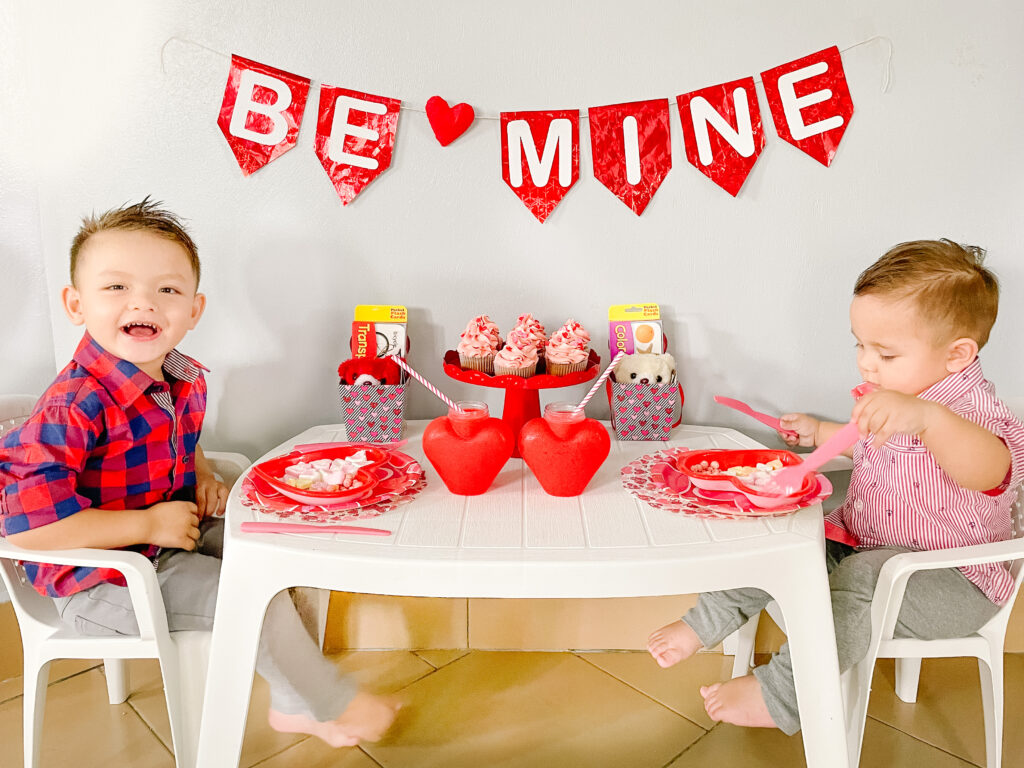 How I set up our Valentine table for kids:
Items used for this setup:
Red cake stand – Target
Spoons and forks – Target
Heart-shape plates and paper plates – Beni's Christmas Palace (Suriname)
Heart boxes and teddy bears – Beni's Christmas Palace
Heart cups – Krispy Suriname
Cupcakes – Your Sweetest Desire Suriname
BE MINE banner – recycled Christmas paperbag cut into flaglets. Letters were cut out from white cardstock with Cricut.
Table and chairs – Lucky Store (Suriname)
PIN ME FOR LATER