Celebrate Valentine's Day with a Valentine book and combine it with a fun tic tac toe book play.
This post is in collaboration with Hello Lucky Kids. All thoughts and opinions are my own.
We celebrated Valentine's day with a fun tic tac toe game featuring this super cute Valentine book – Bananas For You by Sabrina Moyle and Eunice Moyle of Hello Lucky Kids.
It is such a lovely book with a wonderful message and amazing illustrations. I really enjoyed reading it to my boys and they can't get enough of it.
We created a DIY tic tac toe activity to go with the book. Niko enjoyed coloring the cardboard banana pieces and putting googly eyes on them.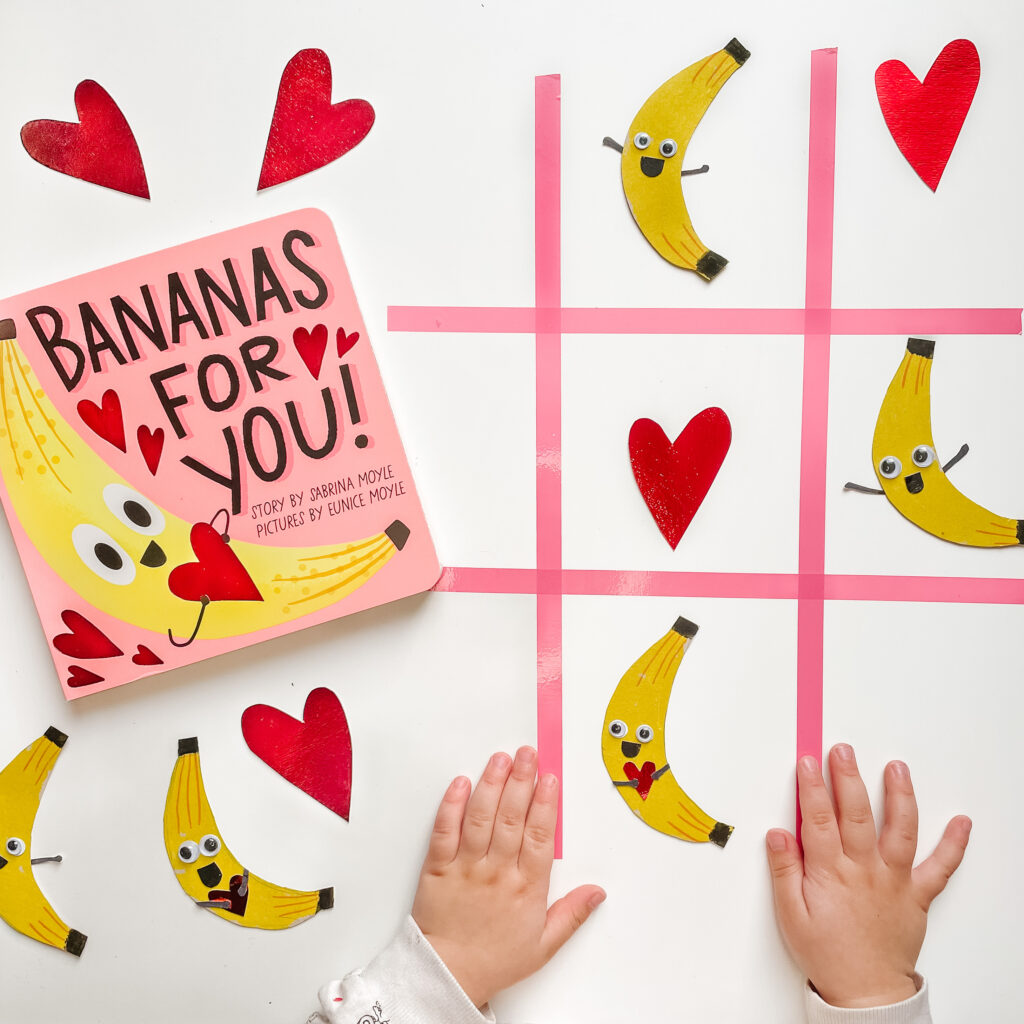 How to create the Bananas For You Tic Tac Toe:
Materials needed:
Recycled cereal box
Carioca Temperello Poster Stick, yellow and black
Red metallic poster board
Orange maker
Scissors
Googly eyes
Glue
Pink washi tape
Pencil and eraser
Instructions:
Sketch and cut out 5 banana shapes from the cereal box.
Color the bananas with the yellow paint stick.
Add details to the banana with the black paint stick and orange marker.
Cut out hands and mouth from the cereal box and color them in black.
Add them to the body of the bananas.
Add the googly eyes.
Cut 5 hearts from the red metallic poster board.
Set up a tic tac toe board on the table by lining it up with a pink washi tape.
Invite kids to play.
What's your favorite Valentine book?
PIN ME FOR LATER