Get crafty this carnaval with these easy to make clown finger puppets from a recycled egg carton.
Carnaval is the Dutch word for carnival. It is also called Vastenavond which means eve of fasting. This year, carnaval will start on February 27 up to March 1.
I read that carnaval is a big festival here in the southern part of The Netherlands and we are so excited to observe it for the first time.
We made these carnaval finger puppets from egg carton. Niko had a lot of fun painting and making the clowns' faces.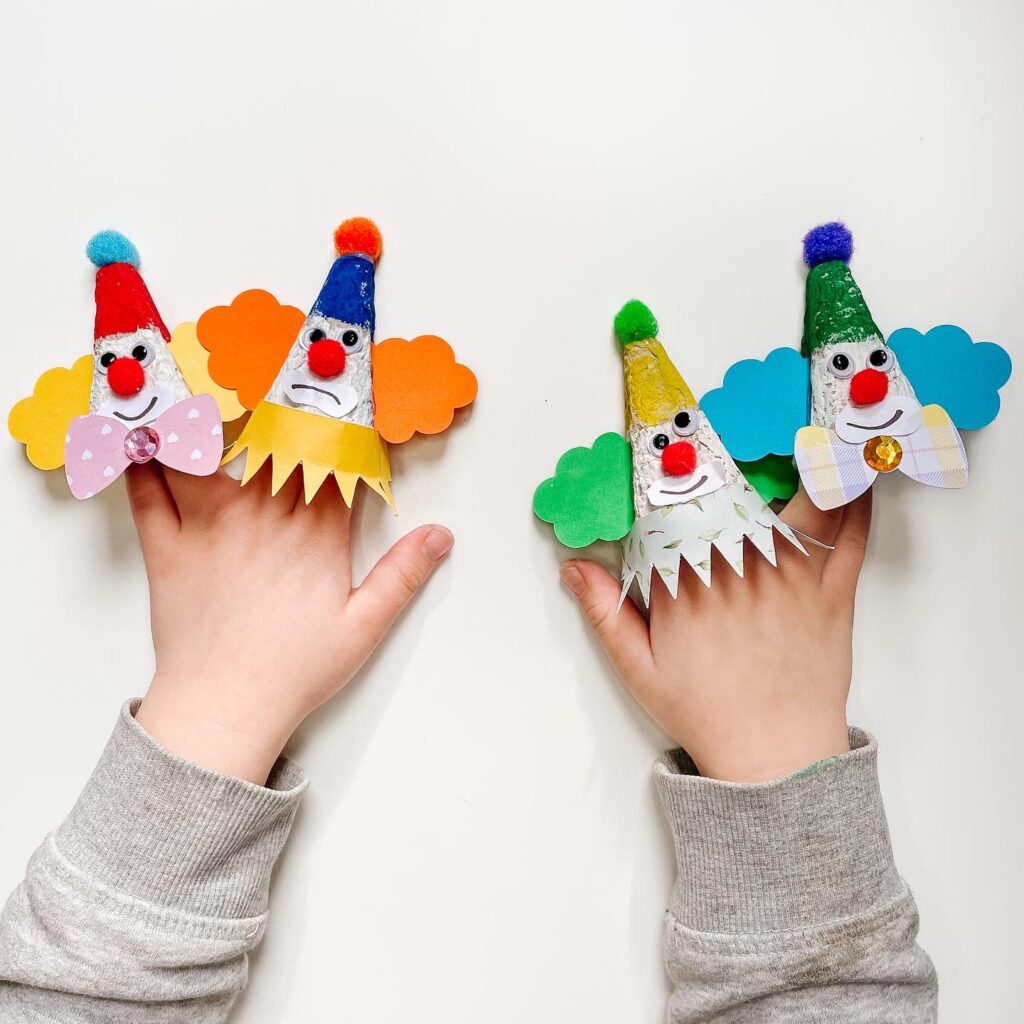 How to make these egg carton clown finger puppets:
Materials needed:
Recycled egg carton
Paint
Paintbrush
Colored papers
Small pom-poms, different colors
Glue gun and stick
Scissors
Black marker
Patterned papers
Jewels
Instructions:
Cut out the triangular shapes from the egg carton.
Cut the clowns' hairs from colored papers.
Create the bows and collars from pattern papers.
Divide the egg carton into two parts. The top part for the hat and the bottom for the face.
Color the top part with the color of your choice.
Color the bottom part with white paint. Let dry.
Draw the mouth from a white paper. Cut.
Attach the googly eyes, pom-pom nose and mouth on the clown's face with hot glue.
Glue another pom-pom on top of the hat.
Attach the hair on each side of the clown's face.
Glue the bow and/ or collar to the bottom, just under the mouth.
Decorate the bow with the jewel.
Do the same to the rest of the egg carton.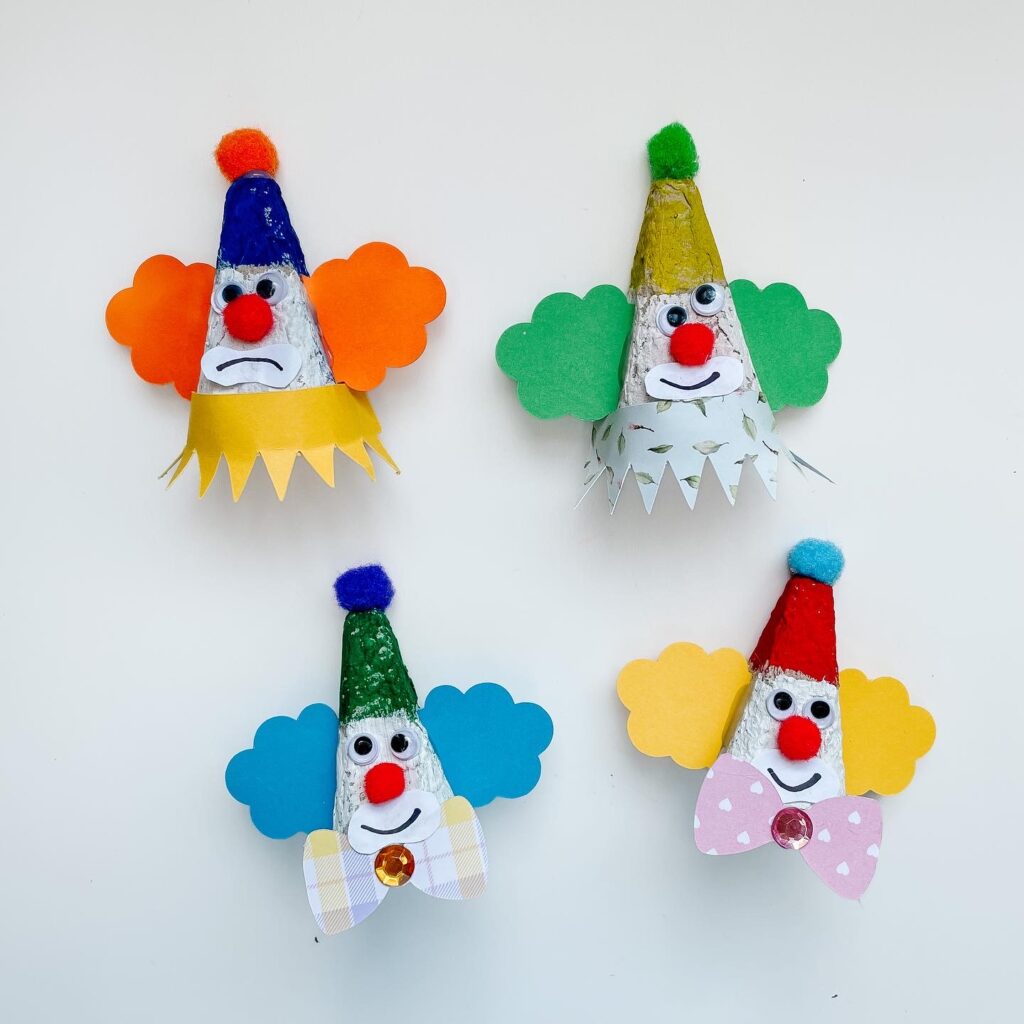 We would love to see your amazing crafts, don't forget to tag us on Instagram: @thekolbeekboys.
PIN ME FOR LATER