Celebrate Philippine Independence Day with these easy to make flag handprints!
Maligayang Araw ng Kalayaan!
We made these simple flag handprints of the Philippine flag in observance of the 124th Philippine Independence Day. Since Niko and Nate are half Filipinos, I always make sure to introduce them to the Philippine culture and traditions.
These handprints can also be used as a banner for your Independence Day decoration!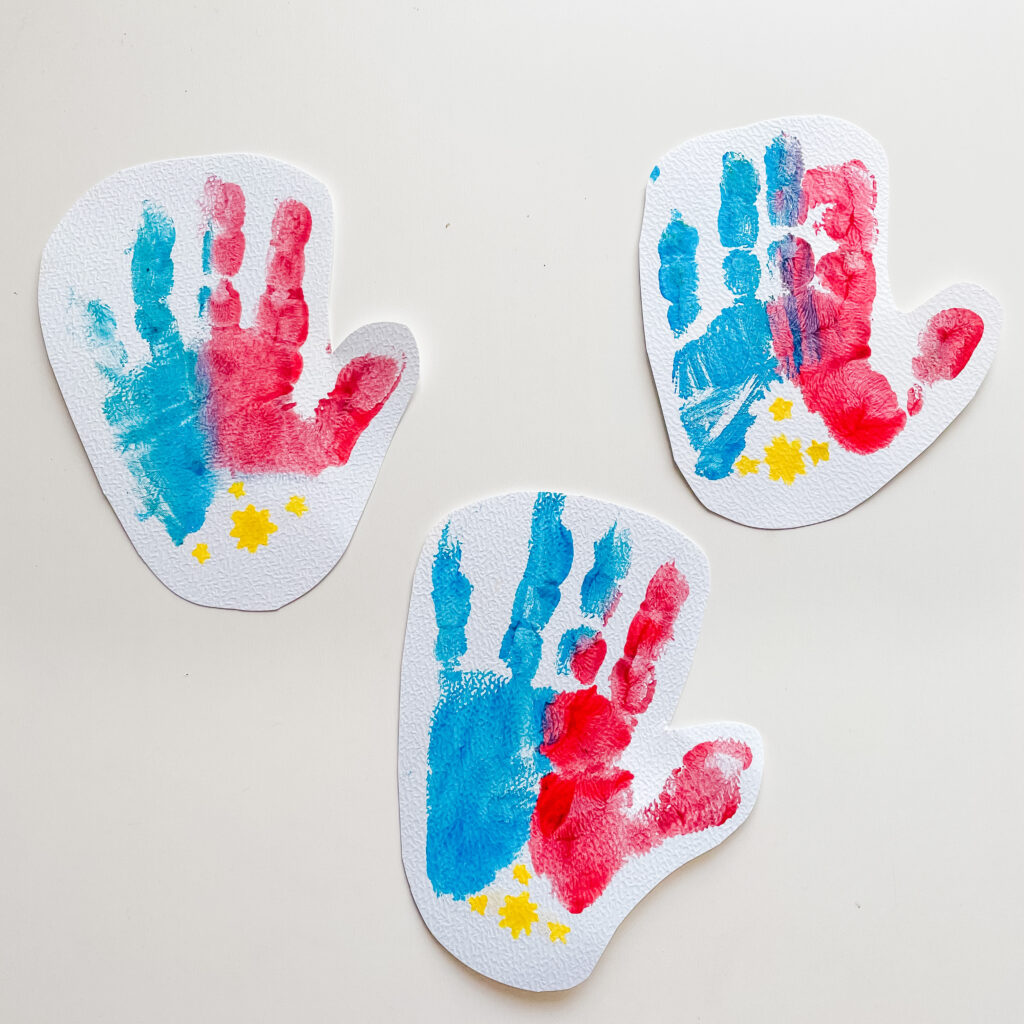 Let's create these Philippine flag handprints:
Materials needed:
White cardstock
Paint: Red, yellow and blue
Paintbrush
Scissors
Instructions:
Paint half of the hand with blue and half with red. Make sure that the blue is on the top left side.
Stamp the painted hand into the white cardstock. Let dry.
Paint the stars and the sun. Let dry.
Cut out the handprints.
Hope you liked and enjoyed this simple craft! Happy Crafting!
PIN ME FOR LATER