Warm weather is upon us! Get your empty toilet paper rolls and create these adorable bee stamps.
My boys and I love making DIY stamps especially with the use of an empty toilet paper roll. It is so fun to do, plus it sparks our imagination in a lot of ways.
I love using watercolor when it comes to coloring our stamps because of its soft effect. The soft color makes it easier to paint extra details over it.
Check out these cute and easy bee stamps that me and my boys made as inspired by our lovely Spring visitors.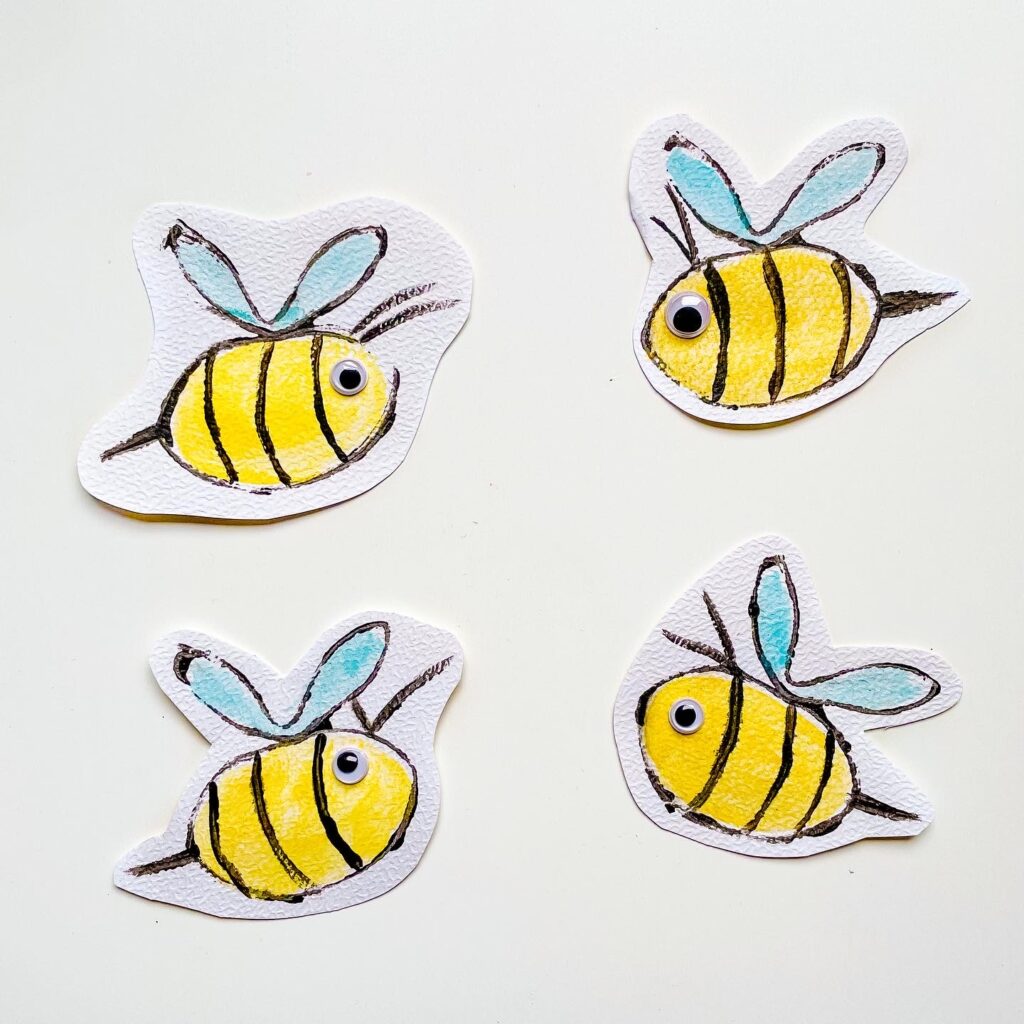 Let's create some bee stamps:
Materials needed:
Empty toilet paper roll
Black paint
Watercolor
Paintbrush
Glue gun and stick
Googly eyes
Scissors
Instructions:
Cut the toilet paper roll in half. Make sure that you cut them straight.
Bend the first roll and form an oval shape.
Bend and form the second roll into a heart shape.
Glue the heart shape on top of the oval.
Dip the roll in the black paint and stamp away! Let dry.
Color the bees with watercolor.
Paint the stripes, antennae and stingers with black paint. Let dry.
Add the googly eyes.
Cut out the bees with scissors (optional).
Hope you liked and enjoyed our bee stamps! Happy stamping!
PIN ME FOR LATER