This DIY bee activity for kids will surely keep them entertain this Summer.
Bees are the most hardworking creatures in the planet. Both my boys love bees and since Spring is here and Summer is just around the corner, we are visited by a lot of bees in the backyard.
Using basic supplies, create this DIY cardboard puzzle for your kids and add some adorable bees for extra fun this Summer.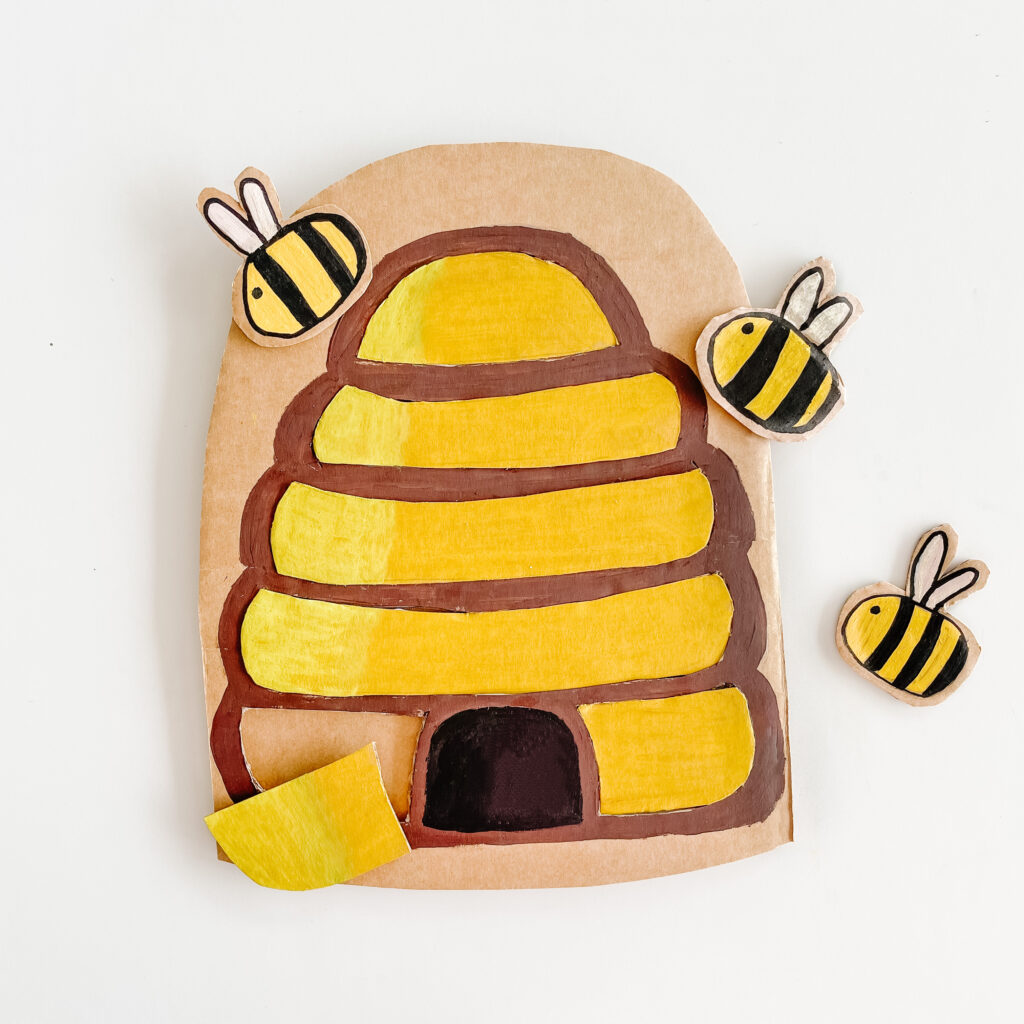 Let's create a DIY beehive puzzle:
Materials needed:
Recycled cardboard
Paint; yellow brown, black and white
Scissors
Cutter
Paintbrush
Black marker
Pencil and eraser
Glue gun and stick
Instructions:
Draw the beehive in the cardboard.
Paint the beehive with yellow and brown paint.
Cut out the yellow parts using a cutter.
Attach the beehive outline (brown color) into another piece of cardboard using hot glue.
Draw and paint adorable bees and cut them one by one.
How to play:
Match the puzzle pieces into the cardboard beehive.
Hope you liked and enjoyed this activity. Happy buzzing!
PIN ME FOR LATER