Get your creativity buzzing with these adorable cardboard bees wrapped in yarn.
This post is in collaboration with Pandie! All thoughts and opinions are my own.
Niko and I had fun creating these cardboard bees over the weekend. We used Maped color'peps oil pastel gifted to us by Pandie to color the bees. The color pastels gave a vibrant color to our bees. We then wrapped a black yarn around the bees and used black pipe cleaners for the antennae.
Now that warm weather is around and the flowers are blooming, this adorable bee craft is the perfect project for preschoolers.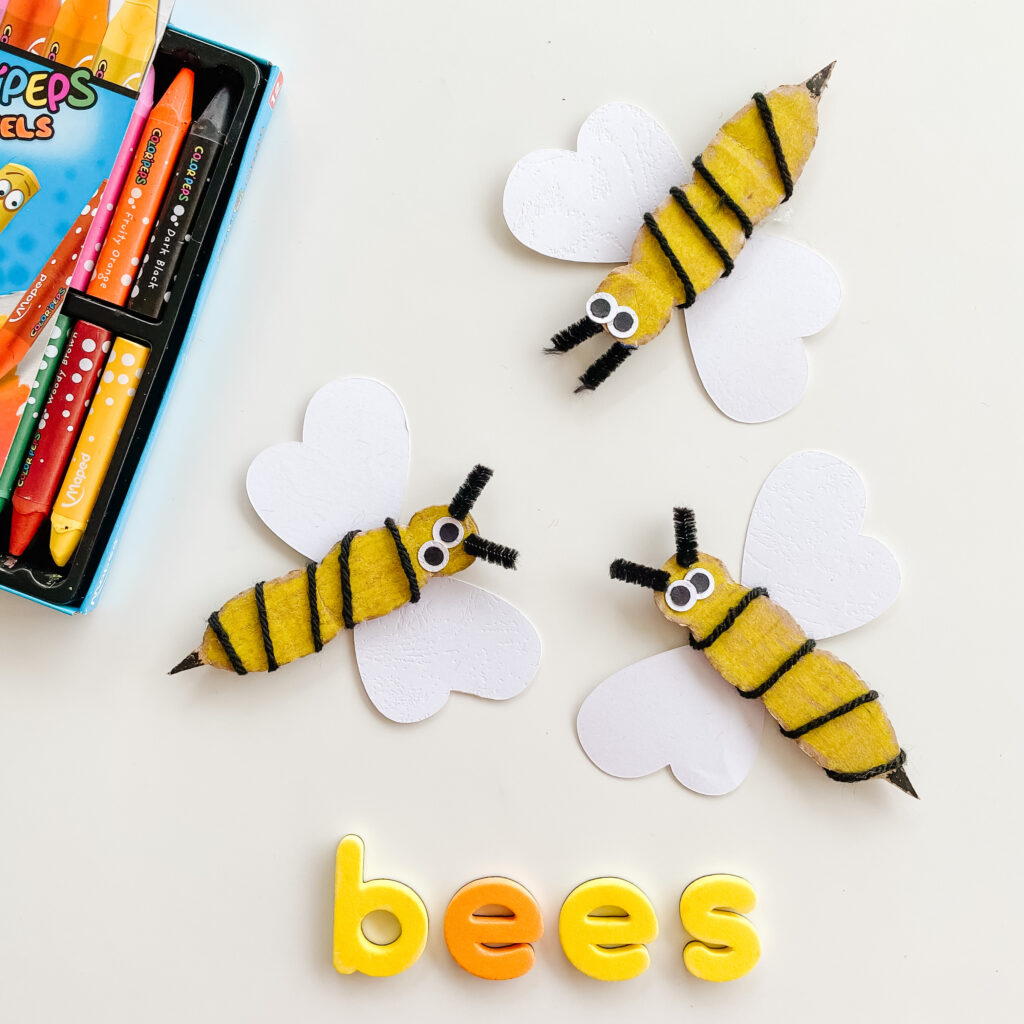 Let's get buzzin' with these cardboard bees:
Materials needed:
Recycled cardboard
Maped color'peps oil pastel
Black and white cardstock
Black yarn
Scissors
Black pipe cleaner
Glue gun and stick
All-purpose glue
Instructions:
Cut out the bee's body from the cardboard.
Color the body with yellow oil pastel.
Color the stinger with black.
Using the white and black paper, cut out small circles for the eyes.
Attach the eyes using glue.
Wrapped the black yarn around the bee.
Cut out the wings from the white cardstock and attach them at the back of the body.
Cut around 1 inch of pipe cleaner for the antennae.
Attach the antennae using hot glue.
We would love to see your amazing crafts, don't forget to tag us on Instagram: @thekolbeekboys.
PIN ME FOR LATER