Get crafty with your kids and create these versatile paper lanterns that are perfect for the Year of the Tiger.
These paper lanterns are so easy to make with just a few supplies. I love to use recycled cardboards and cut them into shapes, so my boys can either color or paint them. They are always excited whenever I put out our coloring materials.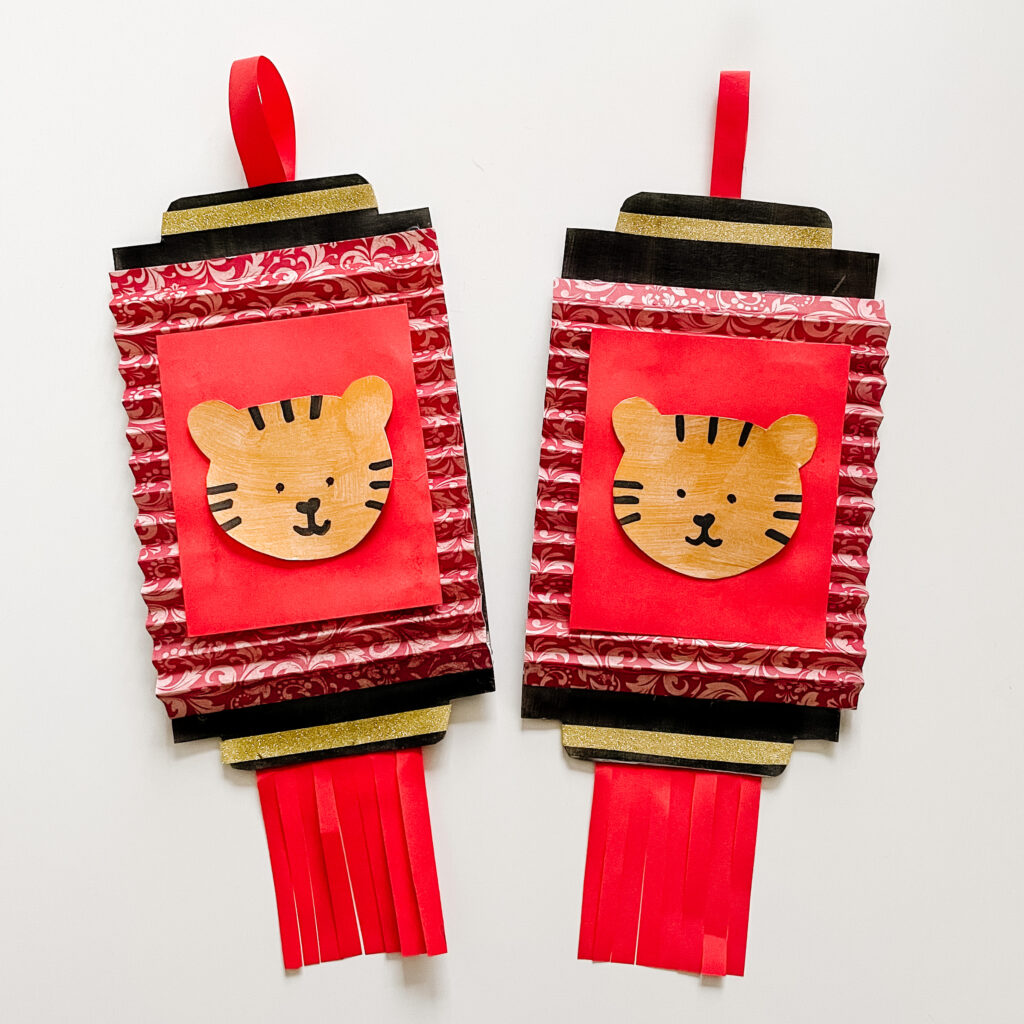 Let's make some Chinese Paper Lanterns:
Materials needed:
Recycled cardboard
Red patterned paper
Red paper
Gold washi tape
Glue gun and stick
Black and gold acrylic paint
Paintbrushes
Black marker
Scissors
Instructions:
Cut the base of the lantern from cardboard using the downloaded template.
Paint the base with black paint. Let dry.
Using the tiger head template, trace and cut the head from the cardboard.
Paint the tiger with gold acrylic. Let dry.
Draw the tiger's face and stripes with a black marker.
Cut a 21.5 cm x 11 cm patterned paper and fold it into small (0.5cm) pleats (accordion fold).
Attach the tiger head on a 10.5 cm x 8.5 cm red paper.
Glue the red paper onto the red patterned paper (accordion fold) and attach the patterned paper onto the black cardboard.
Cut a 8.5 cm x 7 cm size red paper and make a tassel.
Glue the top of the tassel on the lower back part of the black cardboard.
Cut strips of the gold washi tape and attach them on the top and bottom of the black cardboard.
Cut a strip of red paper, bend it and fasten the bottom with hot glue.
Glue the handle at the top back of the black cardboard.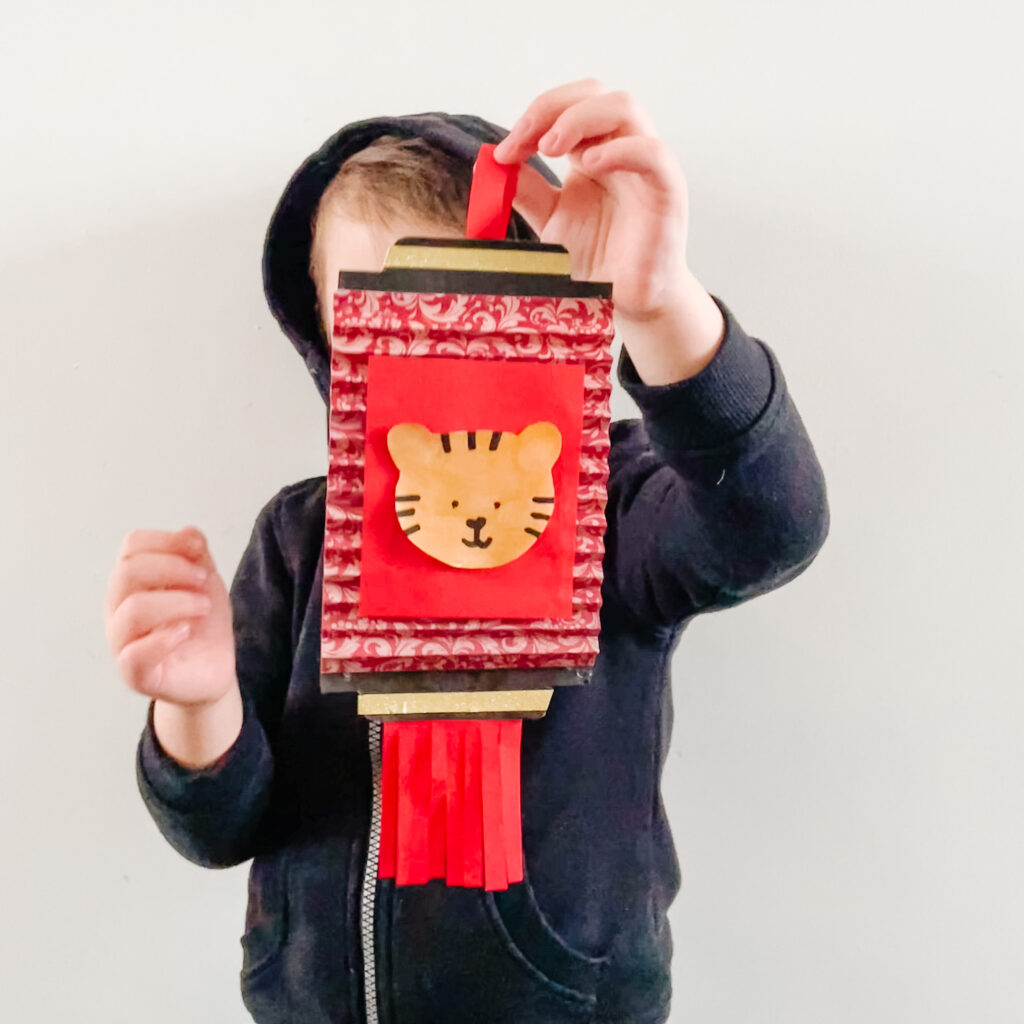 PIN ME FOR LATER