Help kids celebrate our wonderful planet with this simple and easy recycled Earth project.
Happy Earth Day everyone! Here's an Earth Day craft that me and the boys made today. This is so simple to make using only recycled cardboard, paint and a sponge.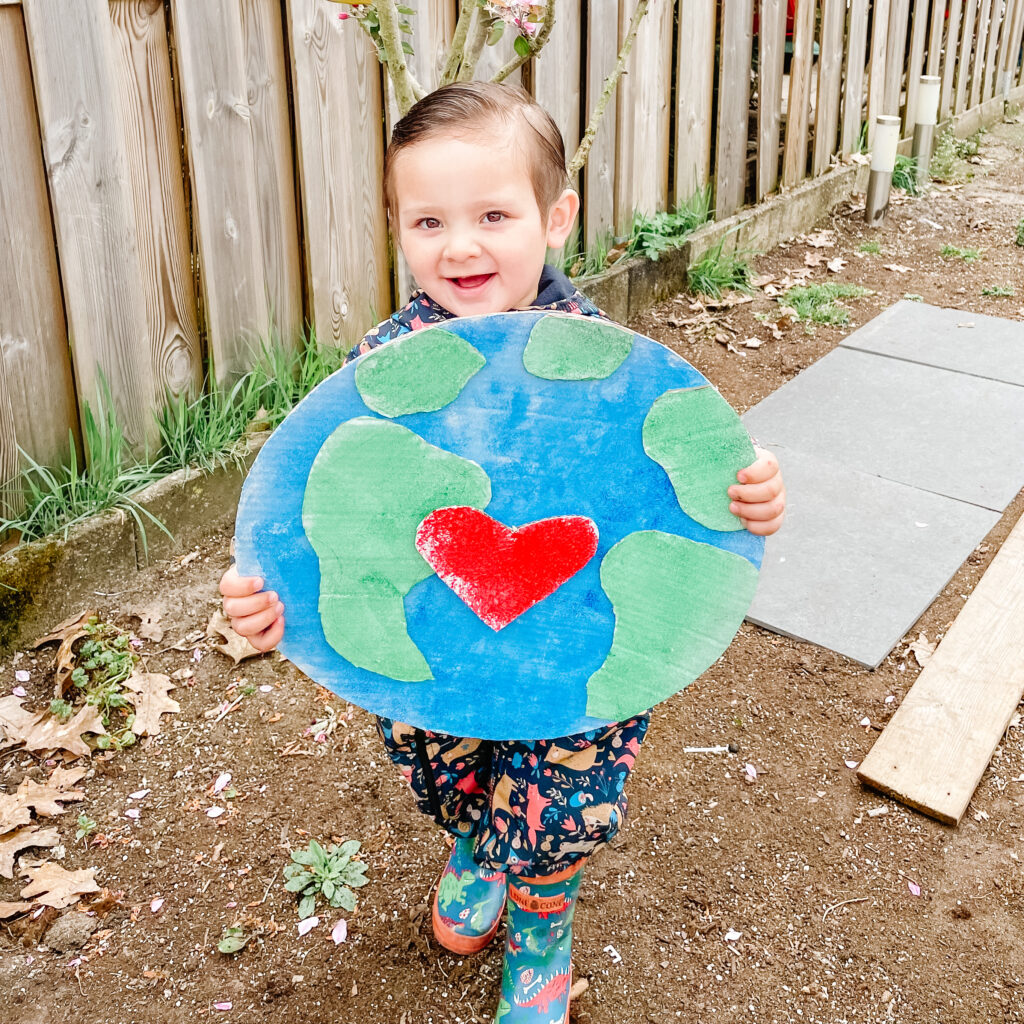 Let's make a cardboard Earth:
Materials needed:
Recycled cardboard
Paint; green, blue and red
Scissors
Sponge (cut into three pieces)
Glue gun and glue stick
Pencil
Instructions:
Trace a circle into the cardboard and cut.
Using the sponge, dip it in the blue paint and dab into the round cardboard.
Draw small island shapes on the cardboard and cut. Paint each pieces with a sponge and green paint.
Draw a heart shape on the cardboard and cut. Paint it with a sponge and red paint.
Glue all the small green pieces (lands) into the round cardboard to form the Earth.
Glue the heart into the middle of the Earth.
We would love to see your amazing crafts, don't forget to tag us on Instagram: @thekolbeekboys.
PIN ME FOR LATER