Introduce Chinese tradition to your kids with this fun Firecracker craft that's perfect for the Lunar New Year.
In Chinese culture, firecrackers were used to scare away evil spirits and the legendary man-eating monster, Nian that comes to terrorize the villagers every New Year's Eve.
Read more about the famous Top 3 Chinese New Year legends here.
With Chinese New Year coming in two weeks, we started our weekend with a simple firecracker craft using recycled cardboard.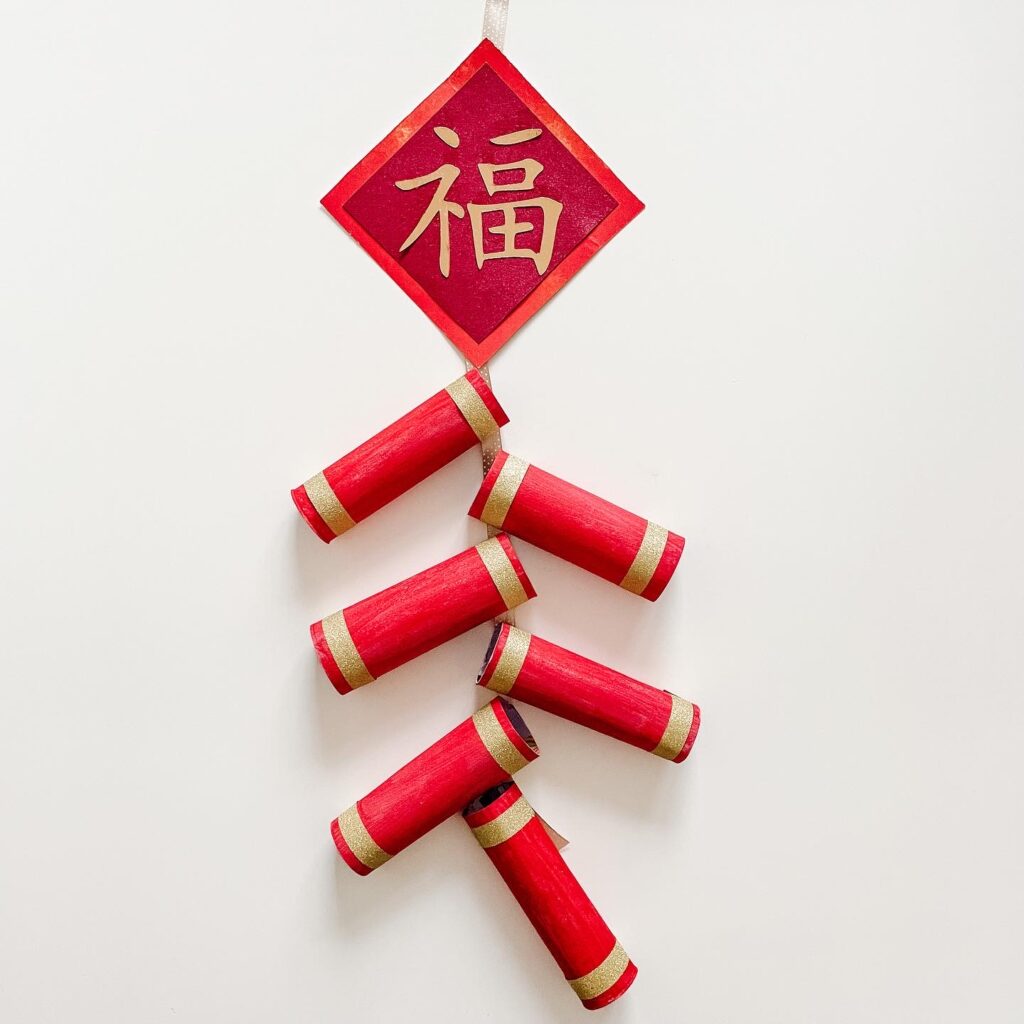 How to make cardboard firecrackers:
Materials needed:
Recycled cardboard (we used cereal box)
Red paint
Paintbrush
Gold washi tape
4″ x 4″ red paper
Gold poster board
20″ satin ribbon
Glue gun and sticks
Scissors
Cricut (optional)
Pencil
Instructions:
Cut the cardboard into six small squares (4 in x 4 in)
Roll each square and close using hot glue.
Paint the rolls with red paint.
Once the paint is dry, attach the gold washi tape on both ends, leaving a small space from the edge.
Using the Cricut, cut out the 福 Fú character (meaning blessing or good fortune) from the gold poster board.
Or using scissors and pencil, trace the character first and then cut.
Glue the 福 to the red paper (in an angle where the red paper will look like a diamond).
Attach the cardboard rolls to the ribbon alternately starting from the bottom.
Place the red paper a few inches above the first roll paper. Make sure you have extra ribbon left on the top to tie a knot.
Have fun hanging your DIY firecracker craft!
PIN ME FOR LATER