If you're looking for an indoor activity to celebrate Valentine's day with your kids, this alphabet puzzle activity is one of the best ideas!
Alphabet puzzle is a fun way to learn about letters. Aside from helping kids become familiarized with all the letters, it also improves hand-eye coordination as well as the fine and gross motor skills. Learning the alphabet is great fun especially when you combine it with a little hide and seek activity.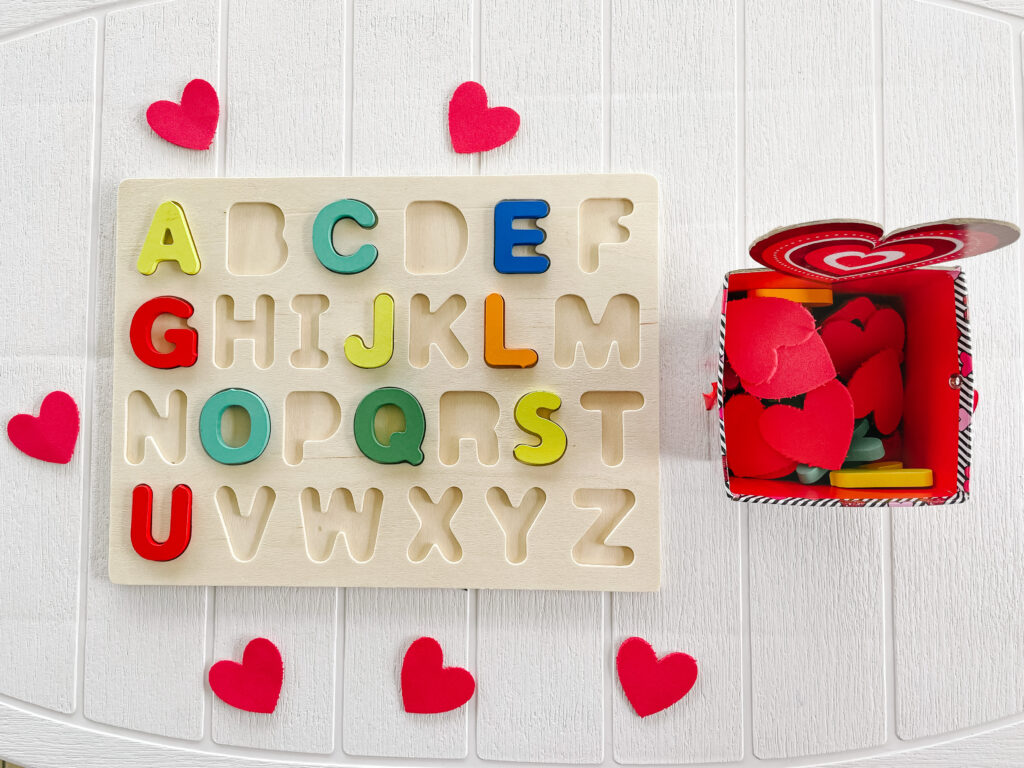 Let's set up an alphabet puzzle activity:
Materials needed:
Wooden alphabet puzzle
Container
Heart cutouts
Instructions:
Put all the letters in the container.
Cover them with the heart cutouts.
Invite kids to play.
How we played:
Niko picked random letters hidden inside the heart container and put them to their correct places. He was almost 3 when we first did this activity.
See his winning reaction when he completed all the letters?
PIN ME FOR LATER