Let your kids become their favorite book character on World Book Day!
World Book Day is celebrated on the first Thursday of March. It is a special day for kids because they can choose which book character they want to be on that day.
We were not able to celebrate World Book Day this year because we were admitted in the hospital, but here is the World Book Day activity and simple costume that I set up for Niko last year.
For World Book Day 2021, I set up a Peter Pan sensory bin to go with our Peter Pan book.
If you've been following me on Instagram, I posted a DIY Peter Pan costume for Nate when he was 3 months old using green onesie and some zigzag felt on the sleeves and bottom (tutorial to follow).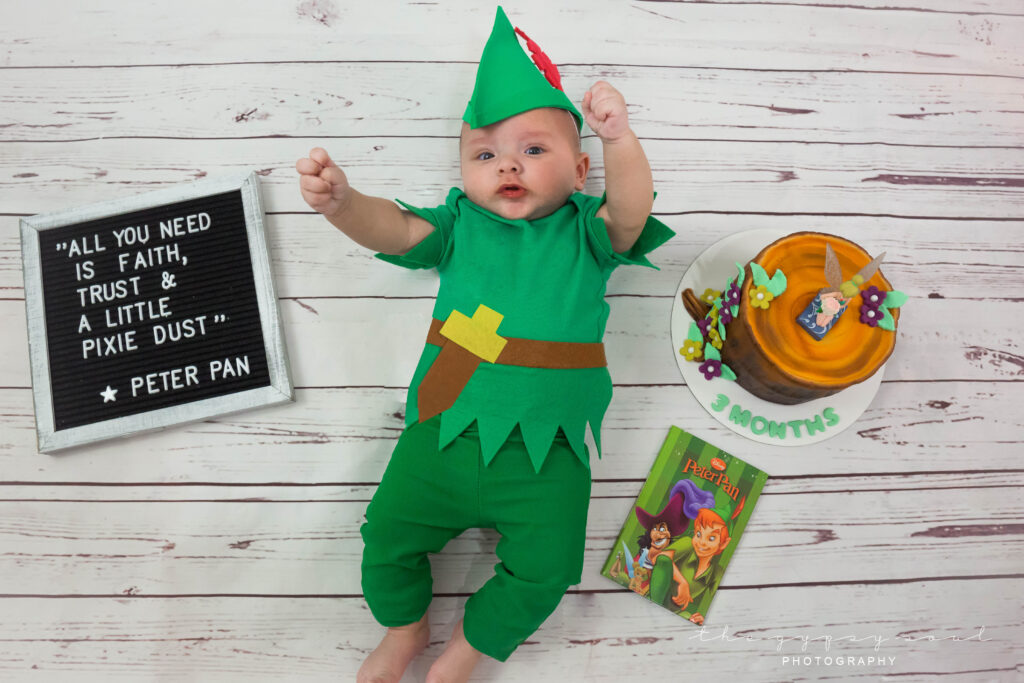 For this activity, I made a Peter Pan paper hat for Niko instead of felt.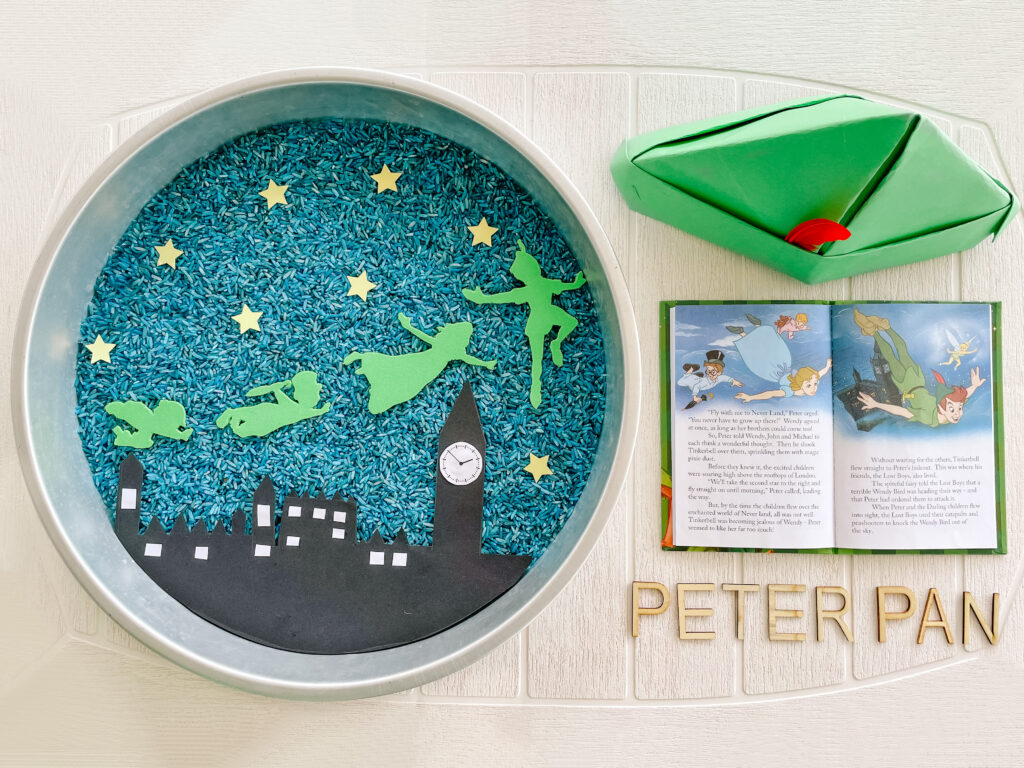 Let's set up a Peter Pan sensory bin:
Materials needed:
Round tray
Colored papers; yellow, black and white
Black marker
Scissors
Glue
Cricut (optional)
For Peter Pan costume:
For the colored rice:
Food coloring, blue and black
1 cup of rice
1/2 cup vinegar
Container with lid or ziplock bag
Paper towel
Instructions:
Cut Peter Pan characters from the foam paper using Cricut or scissors.
Cut out stars from the yellow paper.
Cut the building shape from the black paper.
Cut small squares or rectangles from the white paper and glue them to the building.
Draw a clock on the white paper and glue it to the building.
For the colored rice:
Fill the ziplock with a cup of rice.
Pour the vinegar.
Pour a few drops of the blue food coloring.
Pour one drop of the black food coloring.
Close the ziplock.
Mix and spread the food coloring with the rice.
Add more drops until you reach your desired hue.
Pour the colored rice evenly on the paper towel and let dry.
Pour the colored rice into the tray.
Arrange the Peter Pan items on top.
How to play:
Introduce the characters to your kids and tell the story of Peter Pan while they play with the bin.
Hope you liked and enjoyed this activity!
PIN ME FOR LATER