Try this colorful cotton ball painting activity with your kids to celebrate the Festival of Colors!
This is one of the Holi activities that we really enjoyed. This is also the first time Niko did a cotton ball painting using droppers.
The doll shapes were cut out from paper and covered with transparent packing tape to avoid getting wet from the activity.
If you are doing this activity with small kids, these spill-proof cups are highly recommended to avoid spilling the colored water.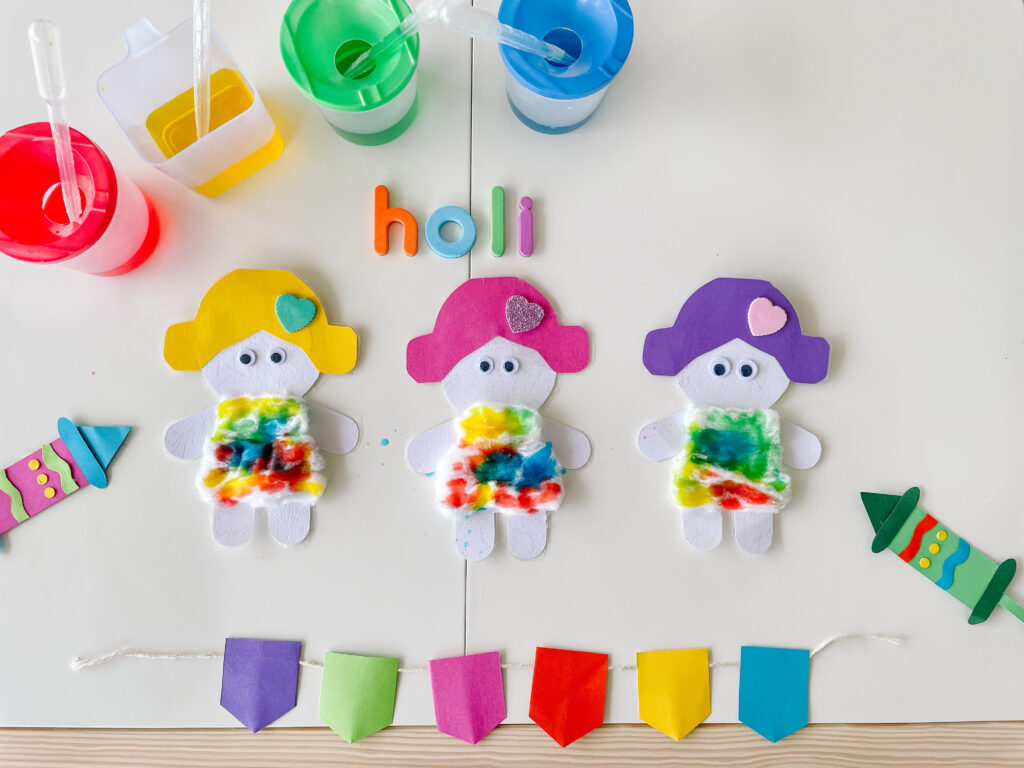 Let's set up this cotton ball painting activity:
Materials needed:
Food coloring
Water
Cotton balls
Droppers
White cardstock paper
Colored paper for the hair; yellow, pink and purple
Transparent packing tape
Glue gun and stick
Googly eyes
Foam heart cutouts
Spill-proof cups
Cricut (optional) or scissors
Instructions:
Cut out the dolls from the white cardtstock paper using your Cricut, or you can draw and cut them with scissors.
Cut the hair from different colored papers.
Attach the hair to the paper doll using hot glue.
Cover the whole hair and body with transparent packing tape.
Spread the cotton balls and attach to the doll's body.
Decorate the hair with the foam heart cutout.
Attach the googly eyes.
Do this to the rest of the dolls.
Fill the spill-proof cup with water and add food coloring. Do this to the rest of the colors.
Place the droppers on each cup.
How to play:
Let your kids paint the cotton balls using droppers.
Hope you enjoyed our activity today!
PIN ME FOR LATER