Look who are excited for the first day of school!
It's back to school for Niko (Groep 1) and Nate's first day of daycare!
Instead of using a board sign, I made these colorful banners for the boys.
If you're wondering why Nate's sign is in English and Niko's is in Dutch, it's because the Dutch word for daycare is kinderopvang and it's a little long for the banner! 😀
The boys proudly raised their banners as Mermommy took a quick photo before going to school!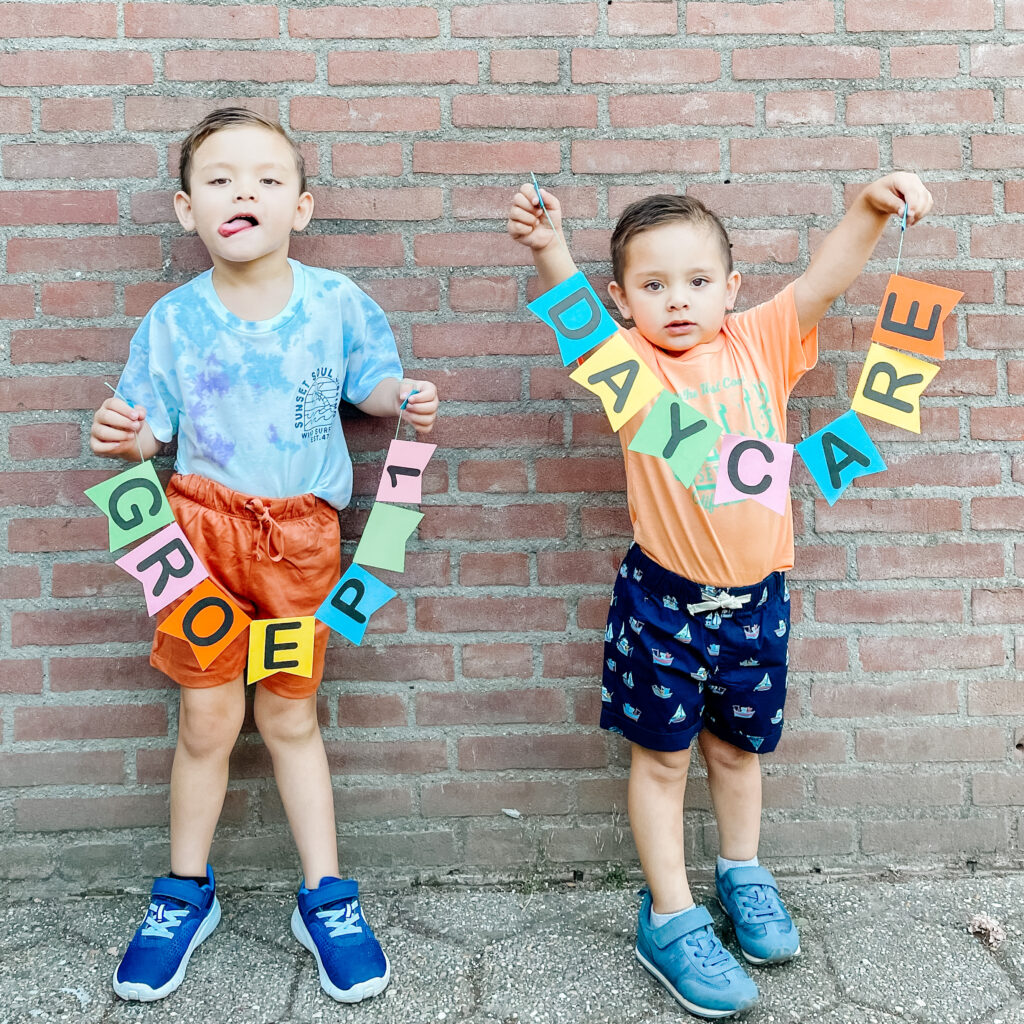 Happy First Day of School everyone!
Hope you liked our DIY school banners!
PIN ME FOR LATER