Get into the spirit of St. Patrick's Day by creating these lucky shamrock wands. I always enjoy making DIY holiday wands! For St. Paddy's Day, shamrock wands are a great addition to our little...
If you're looking for a perfect activity for St. Patrick's Day, this rainbow spaghetti is a big hit for little kids. This is the first time I used colored spaghetti pasta and Niko was...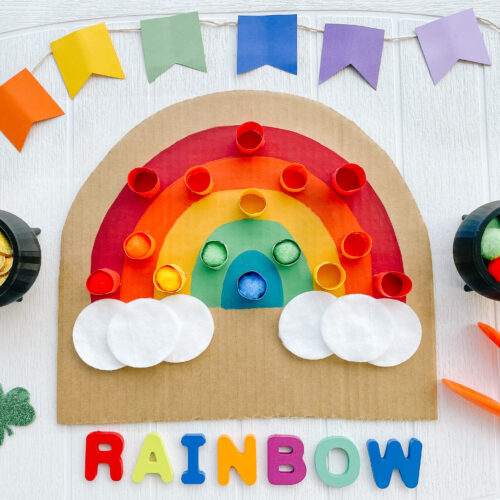 Gather up your recycled cardboard and pompoms and create this simple sorting and counting activity for your little ones. This post is in collaboration with Pandie! All thoughts and opinions are my own. Pompoms...