Gather up your recycled cardboard and pompoms and create this simple sorting and counting activity for your little ones.
This post is in collaboration with Pandie! All thoughts and opinions are my own.
Pompoms are great toys for improving fine motor skills in young children. There are a lot of simple activities you can do using pompoms like color sorting, transferring, dropping, painting and counting.
We did an easy rainbow color sorting plus counting activity using our pompoms from Pandie.
Niko's friend, Cailey also joined in the activity. They used tweezers to transfer the pompoms to their matching colors. They did this over and over again.
Take note that toddlers who love to put everything in their mouth should be highly supervised during the entire activity.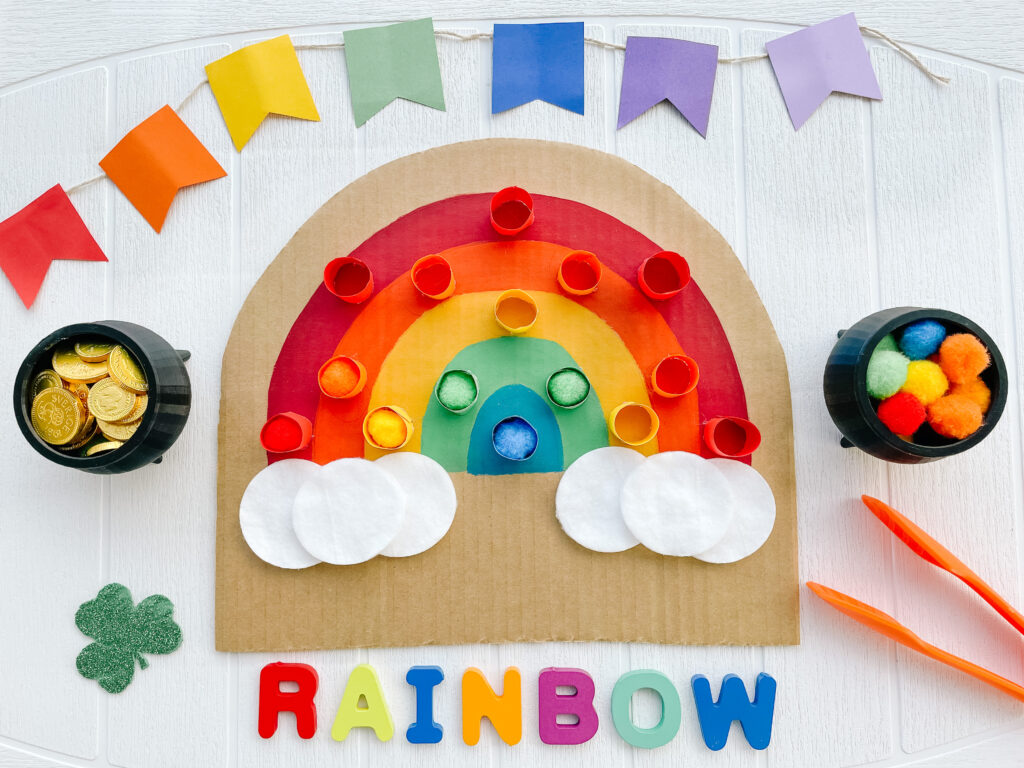 Let's create this rainbow activity:
Materials needed:
Recycled cardboard
Paint; red, orange, yellow, green and blue
Colored papers; red, orange, yellow, green and blue
Paintbrush
Scissors
Glue gun and stick
Pompoms; red, orange, yellow, green and blue
Cotton pads
Extra item for the activity
Instructions:
Paint a rainbow on the recycled cardboard.
Cut four small strips from the red paper, bend to form a circle and glue each onto the red part of the rainbow. Make sure that the pompoms can fit into the circles.
Do this to the rest of the colors.
Attach the cotton pads at the end of the rainbow.
How to play:
Sort the pompoms to the colors in the rainbow.
Count the pompoms while sorting.
Hope you liked and enjoyed our activity!
PIN ME FOR LATER