Set up this fun threading activity with color sorting for St. Patty's Day.
This post is in collaboration with Pandie! All thoughts and opinions are my own.
I always love introducing different cultures and traditions to my kids through play. It makes learning extra fun and exciting.
Threading with beads according to color is a fun and amazing activity that promotes fine motor development and bilateral hand coordination for toddlers and preschoolers. This activity also helps build their thinking and problem-solving skills.
I set up a St. Patrick's Day threading activity for Niko featuring our adorable Leprechaun with the rainbow beard. This is such a fun and easy set up using only recycled cardboard, pipe cleaners and rainbow beads.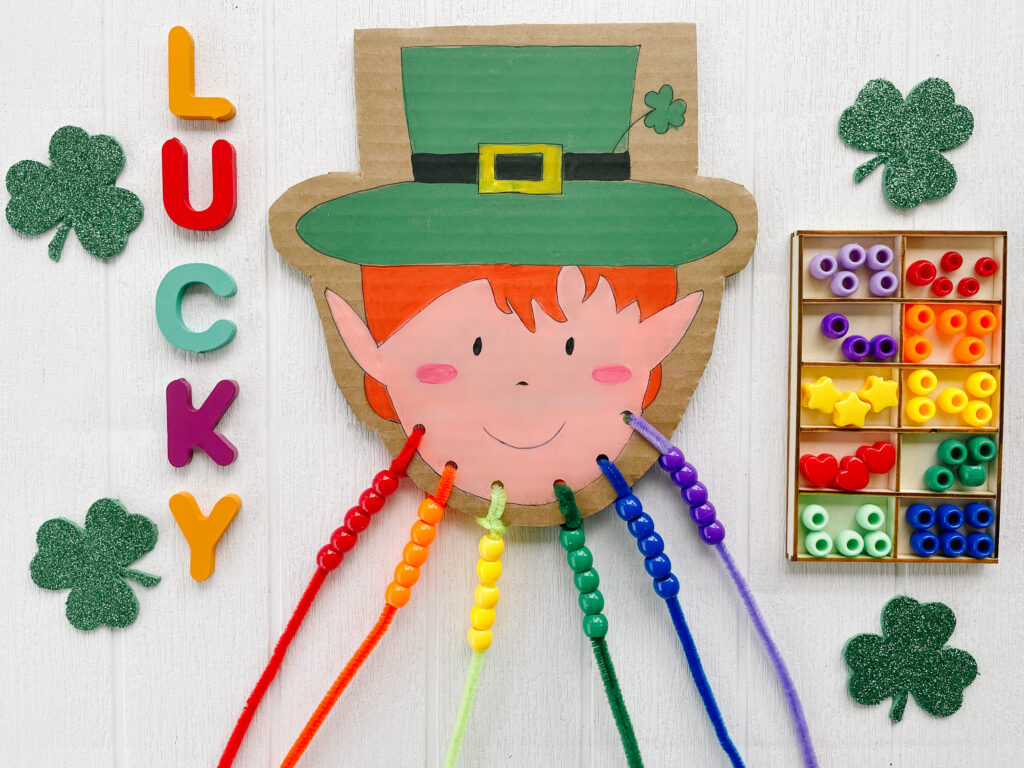 Set up a leprechaun beard threading activity:
Materials needed:
Recycled cardboard
Paint; green, yellow, orange, black, pink and white
Black marker
Pipe cleaners; red, orange, yellow, green, blue and purple
Beads; rainbow colors
Hole puncher
Scissors
Instructions:
Draw and paint a leprechaun face minus the beard.
Punch holes at the bottom of the leprechaun's face.
Insert the pipe cleaner in the hole, loop and twist the end.
Do this to the rest of the pipe cleaners in a rainbow pattern.
How to play:
Let your kids sort the colored beads and thread them to their matching pipe cleaners.
Hope you liked and enjoyed this activity!
PIN ME FOR LATER