Looking for a back-to-school craft to do with your kids? This cardboard backpack is the perfect project!
Just a few weeks left and we're going back to school! It's also Nate's first day of daycare, so we are all excited, especially me! I will have the whole house to myself! Just kidding! (No, I'm not!)
Sharing with you our cardboard backpack as one of our back to school projects!
I asked Niko what kind of backpack he wants to make and he answered dinosaur in an instant!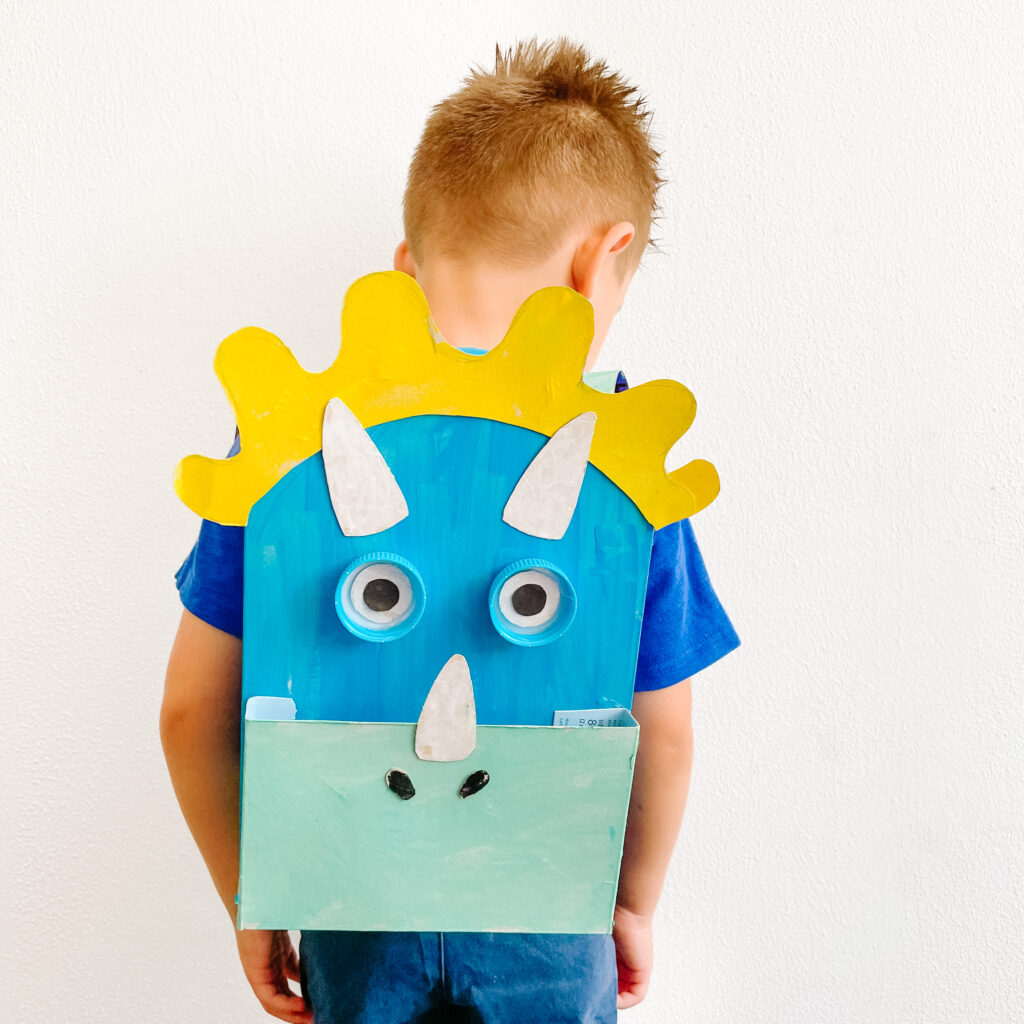 Let's make a cardboard dinosaur backpack:
Materials needed:
Recycled cereal boxes
Recycled milk caps
Paint and paintbrushes
Glue gun and stick
Scissors
Instructions:
Open the empty cereal box.
Cut an arch at the top of both the front and back parts of the box.
Slowly close the box inside out.
Cut a strip the same size as the opening on the top. Cut small lines on the edges.
Attach the strip on the top part of the cereal.
Paint the whole box.
Get another piece of box and cut into a square.
Fold the edges of the square except the top. Paint.
Cut out the horns, nose and eyes from the pieces of cardboard and color.
Cut long strips of cardboard for the handles. Paint.
Attach the square cardboard into the box.
Attach the eyes into the recycled milk caps.
Attach the horns, nose and eyes into the box.
Attach the handles in the back of the box.
Reel tutorial:
(Kindly click the full screen option for better quality)
Hope you liked and enjoyed our cardboard backpack!
PIN ME FOR LATER